Ho! Ho! Ho! Can you believe it's that time of the year again? Time really flies, I can still remember last year's Christmas like it was yesterday. If we don't get off our lazy bums 😉 and start with this years Christmas gift shopping then you might have to join the rat race for the last minute shopping and this is definitely not my plan.

Prepare a gift list
Create a gift list, the list will be a guidance and will give you an idea of – who to buy for; what to buy; what should the spend be on each one on the list and so on. This will make life easier, trust me.
Baby Christmas gift ideas
Don't go out and buy your baby an X-Box, PlayStation or Nintendo WII and yes ,we all know dad will show them how to play. If your baby is still very small and can not crawl yet, then soft toys will be the perfect gift. However if your baby is mobile and a bit older then look for educational toys, this will help them to develop skills.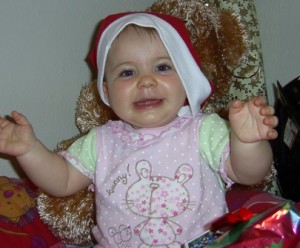 Christmas gifts for teens
Okay, we are back at the game section. If you feel your teen will be happy with a PlayStation, then feel free to buy them one, just consider the fact that you will need to discipline them and also keep a close eye on what they play. I would say get them a gift that will keep them active, children need to play and develop. Go look for those educational toys. Keep your children active, think about buying them a bicycle or get him that cricket bat that he had his eye on the whole year, or get her that favorite dress or shoes she like. It is not that difficult to buy a gift for your child and it is fun.
Christmas gifts for Adults
When you do your Christmas shopping for a family member, then the task at hand should be fairly easy. Just sit down and think what they need. The worst Xmas gift I got was a book, don't go and buy a gift like this when that person doesn't even like reading and also buying flowers for your mother in-law is definitely for the wrong occasion.  You should know what your families needs are and what they like, just be creative and think out of the box.
Buying Christmas gifts for friends shouldn't be that much harder. If you are buying a gift for a very close friend then take some time in finding the right gift for them. Try to find out from their partner if there is something they really want then go out and get that for them.
More useful gift ideas for friends, what about a nice bottle of wine then of course if they drink wine. If your friend like music why not buy their favorite CD or music DVD. I know women likes to be pampered, so why not getting them some bath products (bath salts, batch soaps, hand creams and so on) If you can't think of something else to buy as a Christmas gift, then I would suggest making up a hamper, make a hamper with biltong, nuts, chocolates and wine.
Feel free to add and share more Christmas gifts ideas… And like I said do not wait until the very last minute to shop, Christmas is around the corner.

Related Posts: