If you are new to parenting then you might have a lot of questions that you would like to be answered. Well this is normal and I believe that you are not alone. Let us see if we can cover some of the questions you might have 🙂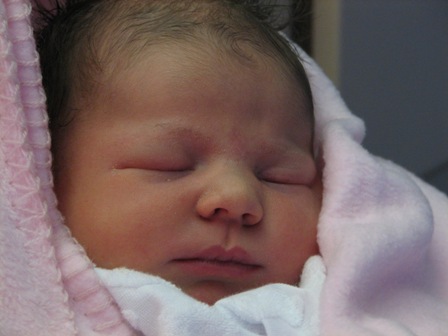 The Cord! I think I will faint when I need to clean this?
There are no nerve endings in the cord, so cleaning this will not hurt your baby. Cleaning this with cotton wool and surgical spirits is all it takes. Cords bother moms and dads more than it bothers your baby… they dealt with this for 9 months, so why can't you do this for approximately 7 to 10 days. 😉
What about the first few days..poo?
Maybe you have heard about the tar sticky poo. I have to agree that I was not looking forward at cleaning this mess, but believe me, I would rather go back cleaning that today. When your baby start eating purity and getting mothers milk and stuff like that, then you realize that the first few days of cleaning was not that bad at all. The first couple of days your baby's poo is just the amniotic fluid and nutrition provided by the placenta and does not have a smell at all.
Okay, this is a sensitive object. What about the mother-in-law?
Everybody, please pay attention. Your partner will need to step up and lay down some rules. Whether this is visiting hours or something. You will know when you get there, so when there is too much interference let them know, that your wife and you are capable of looking after your own child. Do not get me wrong, always be open for advice…and still keep them involved, even if it is helping out in someway to help you take a breather.
I am clueless about the amount of newborn nappies to buy?
I tend to forget the amount of nappies we used so I had to ask my wife 🙂 Your newborn baby uses about 12 nappies per day (newborn nappies are for babies weighing about 3 – 4kgs) Don't go into shock, I know the price of nappies, but be relieved they use less the older they get, about 4 – 6 nappies a day from 12 – 18 months.
Dummy or no dummy?
Hmmm, well, this is hard to answer… We didn't give our baby a dummy, but then again we had a easy baby to begin with. Dummies or pacifiers are there to soothe your baby when you are not giving them something to eat. Rather.. lets put it this way, they have a role to play and can be a lifesaver for you and your baby at times. Babies enjoy sucking, it is soothing, so long this is not introduced too soon and used to stretch feeding time! Use this only if this works for you and baby!
I got a car seat for my baby shower, but what is the best place to put this? In the back or front of the car?
Great question and not stupid at all. It depends on the make of the car seat. The one we have is really too big to be in the back, but generally the safest place for this is at the back behind the passenger seat. Installing your baby car seat in front will cause issues when you have an airbag. Having your car seat installed at the back of the passenger seat will be the safest position for your baby and you would still be able to have an eye on her or him.
I have had my baby, do I still need my peadiatrician?
I would say yes, at least until they are over a year. Your baby will need to be seen by a peadiatrician soon after birth and their first checkup at 6 weeks. Anything after that can be checked by your GP, clinic or if your baby do have problems it is advised to take them to your peadiatrician.
There are so many questions and yet they who did not have the answers, survived! … always remember, if something doesn't feel right, then maybe it isn't right, trust your instincts ………
That is it for now, if you can provide more un-answered questions then feel free to leave a comment…Good luck!
Related Posts: