Baby gifts, OK lets stop for a while and recap!!!
Up to now I have provided a list of baby gifts for baby showers, let us take a look of what we have so far. So get out your pen and paper and start ticking off.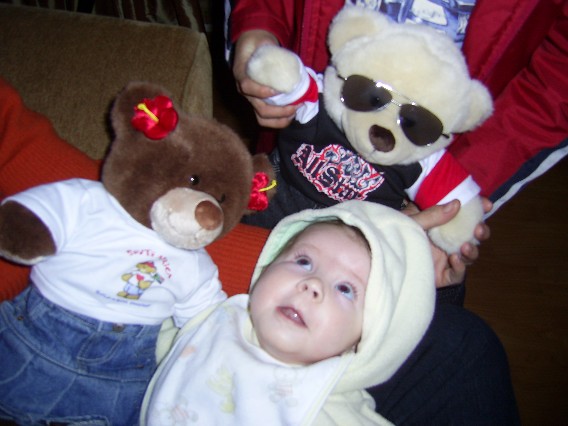 • Cot/Camping Cot
• Car seat
• Stroller/Pram
• Bottle Sterilizer
• Baby Monitor
• Bottle Warmer
• Breast pump
• Bath Unit
• Bath Thermometer
• Bath Toys
• After Bath Mattress / Changing Mattress
• Face Cloths
• Hooded Towels
• Brush, Comb and Safety Scissors
• Cot Toys
• Furpile Blanket
• 4 Polar fleece blankets
• 4 Receiving blankets
• 3 Fitted sheets & 1 Safety pillow
• 3 Pillow Cases
• Bale Set
So please feel free to go and read up on my comments for all of these products "Baby Shower Ideas and Gifts"
Baby R Us will provide you with the best Baby Shower Gifts and Ideas possible so keep an close eye on this post because there are still plenty to come. So this is the list for now, stay posted!!! 🙂
Baby R Us because we are for babies………..

Related Posts: