If you fell pregnant lately, well first of all, "Congratulations". 🙂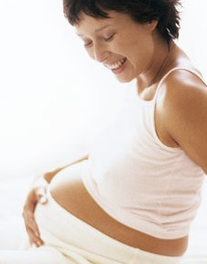 I know this is really an exciting time of every expectant parents life. There are many things that you will need to do, to prepare you for your baby. Now everybody is just human and the chances that you might forget some things or maybe need some assistance is is ascertain.
Make your life easier by creating a checklist of things that you need to do and get. Things like planning your baby shower – you might get a close friend to do this or even a family member, rest assured I have a very nice section on my website that will provide ideas for planning a baby shower. Please feel free to bookmark this site "Baby Shower Ideas & Gifts" for hints for stork teas.
Planning the theme of your baby's room, this can be a daunting task, the room takes a long time to prepare, but don't fool yourself nine months isn't long enough. Decide on a theme, I know it is still too early to tell if it is a boy or a girl, but still you can start with the room by making some space for a baby crib and maybe a chest of drawers. If you plan this nicely, you can paint the room in a color that will fit whether it is a boy or a girl.
Seeing that you are pregnant you might want to consider to get a pregnancy calendar, this is a nice tool that can give you an estimate date when your baby will be born. 🙂 and then if you are interested to know how your baby progress in the following nine months, you will definitely enjoy my section on "The Stages of Pregnancy"
Good luck with your pregnancy from Baby R Us…. because we are for babies!!!
{democracy:3}
Related Posts: